Cognitive Mill™
The human brain constantly collects information and compares it with the internal representations about the world. It's through those complex processes we get to, you know — draw decisions just about anything.
But what if we tell you that the technology can be used to imitate human thought and decision-making processes? That's what we are bringing to the media and entertainment industry.
Why did we create Cognitive Mill?
There is a need for the analysis of multi-dimensional complex data from the entertainment domain to slash costs and time of media processing.
Human can't rely on machine for video understanding. A machine is trained for seeing and recognising, but not understanding and decision-making.
Our brain-inspired computer vision platform
saves hundreds of hours of manual work daily
Already delivering value to 2 million end-users
AIHunters has created a cloud platform for massive, intelligent, and highly scalable video editing automation.
Our Cognitive Mill™ product leverages biology-inspired visual analysis algorithms. And it already brings tangible value to our customers measured by hundreds of hours of automated video processing.
Start free trial
Intelligent, automated, scalable video processing
We develop and adapt AI and cognitive science and pack them in the unique technology framework. It is specifically designed for the intelligent M&E industry automation by processing movies, sports, shows, TV channels, user-generated content, and more with the human level of comprehension.
Unseen contextual understanding
No additional data needed
Specifically designed for the M&E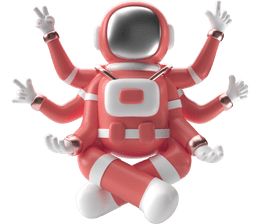 Proprietary technology application
Brain-inspired computer vision
Anticipating tomorrow's demand
Let's see how you can optimize your production
We are happy to answer your questions and set up a product demo!